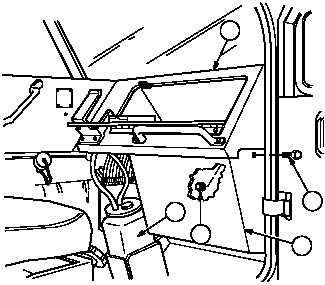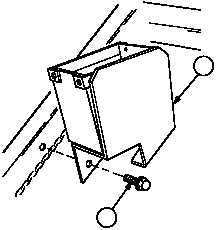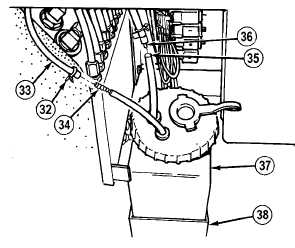 TM 9-2320-364-34-3
18-87
(14)
Remove six locknuts (28), screws (29) and
glove box (30) from dash (31).
(15)
Continue routing both air hoses through
heater box to passenger side foot well until
all slack is taken up.
NOTE
Tag and mark hoses prior to
removal.
(16)
Slide clamp (32) up on hose (33) and
remove hose from hose connector (34).
NOTE
Perform Step (17) if relief valve
is present.
(17)
Remove hose (35) from relief valve (36)
(18)
Remove windshield washer reservoir (37)
from windshield washer reservoir bracket
and mount (38).
(19)
Remove two lock screws (39) and bracket
and mount (38) from cab. Discard lock
screws.
37
39
38
28
29
30
31