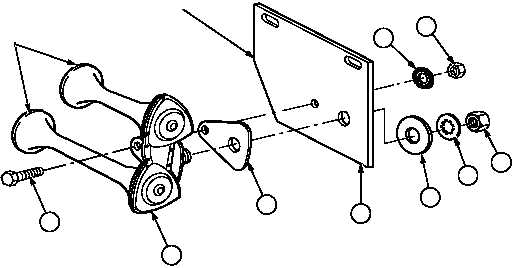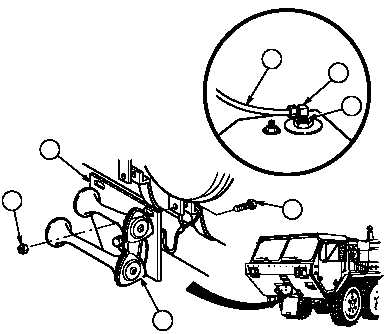 TM 9-2320-364-34-3
18-90     
18-8.  AIR HORN KIT INSTALLATION (CONT).
NOTE
Mounting plate cut-away and air horn bells are mounted facing passenger side of truck.
(35)
Position air horn (53) and gasket (54) on mounting plate (55) with washer (56), lockwasher (57) and nut
(58).
(36)
Install air horn (53) to mounting plate (55) with screw (59), star washer (60) and nut (61).
Adhesives, solvents, and sealing
compounds can burn easily, can
give off harmful vapors, and are
harmful to skin and clothing.  To
avoid injury or death, keep away
from open fire and use in
well-ventilated area.  If adhesive,
solvent, or sealing compound
gets on skin or clothing, wash
immediately with soap and water.
(37)
Coat threads of elbow (62) with sealing
compound.
(38)
Install elbow (62) in air horn air inlet (63).
(39)
Connect air hose 2039 (49) to elbow (62).
(40)
Install air horn (53) and mounting plate
(55) to two brackets (52) with two screws
(64) and nuts (65).
61
53
54
59
60
58
57
56
55
MOUNTING PLATE
CUT-AWAY
AIR HORN
BELLS
65
62
49
63
55
64
53