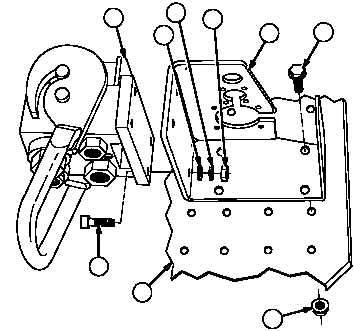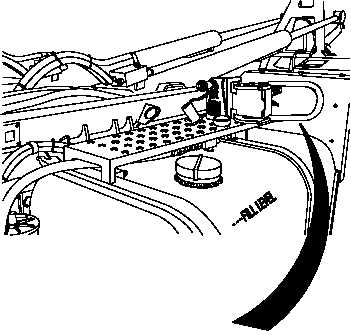 TM 9-2320-364-34-3
18-94
18-9.  INTERFACE KIT INSTALLATION (CONT).
a.
Installation.
·
Power interface kit cannot be installed on trucks equipped with a Material Handling Crane
(MHC) or Self-Recovery Winch (SRW).
·
Trucks must be equipped with a 200 AMP alternator before power interface kit can be
installed.
NOTE
Use existing holes in step to mount
bracket.  Rear inside screw should
be located in first hole from the
rear and first row from inside.
(1)
Install mounting bracket (1) to step (2) with
four screws (3) and locknuts (4).
(2)
Install quick disconnect (5) to mounting
bracket (1) with four socket head screws (6),
washers (7), lockwashers (8) and nuts (9).
6
5
4
2
7
8
9
3
1