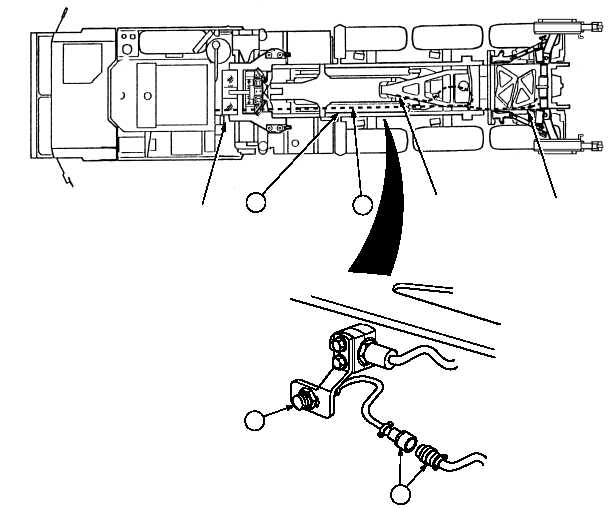 TM 9-2320-364-34-3
18-196
18-13.  CONTAINER HANDLING UNIT (CHU) KIT INSTALLATION (CONT).
NOTE
·
Position wire harness under crossmember if difficult to feed through crossmember holes.
·
It may be necessary to remove existing clamps and hydraulic lines to route CHU wire
harness.
·
It may be necessary to raise or lower LHS to aid in CHU wire harness installation (TM
9-2320-364-10).
(278)
Position CHU wire harness (312) along frame (4) and existing wire harnesses.
(279)
Connect connector MC188 (315) to hook up arm proximity switch (302).
302
315
PROXIMITY
SWITCH
CHU
CONTROL
BOX
MODE
SWITCH
312
4