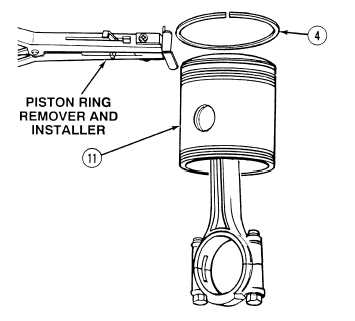 TM 9-2320-364-34-4
20-187
(33)
Lubricate oil ring (4) with lubricating oil.
Use care when installing piston
rings.  Piston rings are under
tension and can act as projectiles
when released and could cause
severe eye injury.
NOTE
Oil ring is installed with black
slotted bottom down and gap
positioned 90 degrees from gap
in oil ring installed in Step (32).
(34)
Install oil ring (4) in piston skirt (11).
END OF TASK