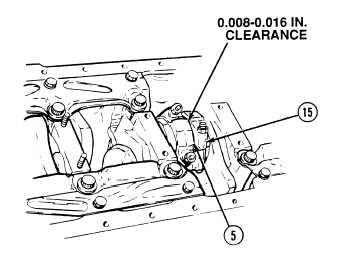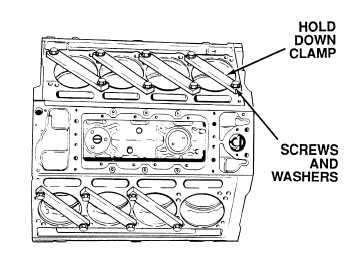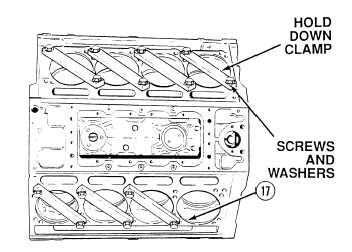 TM 9-2320-364-34-4
20-239
(32)
Install hold down clamp with two screws
and washers to hold liner (17) in place.
(33)
Repeat Steps (1) through (31) for
remaining cylinders.
NOTE
If clearance between connecting
rods are not correct, loosen nuts
and reposition connecting rods.
(34)
Check that clearance between each
connecting rod (15) installed on same
crankshaft journal (5) is 0.008 to 0.016 in.
(0.203 to 0.406 mm) at lowest point of
travel.
(35)
After all liners and pistons have been
installed, remove screws, washers, and hold
down clamps.
(36)
Turn engine block over in stand.
b.
Follow-On  Maintenance:
·
Install crankshaft front cover and seal,
(Para 20-68).
END OF TASK