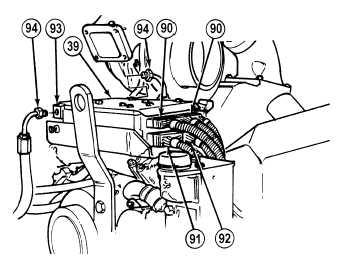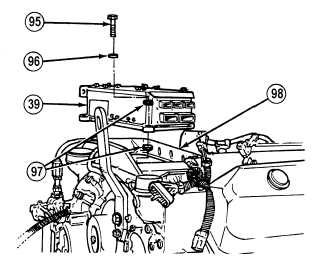 TM 9-2320-364-34-4
20-334
20-104.  ELECTRONIC CONTROL MODULE (ECM) INSTALLATION (CONT).
(10)
Install eight mount cushions (97) and
ECM (39) on ECM bracket (98) with four
washers (96) and screws (95).
Hold DDEC fitting block on
ECM when installing fuel lines
to prevent cracking or damage to
equipment may result.
(11)
Install two fuel hose assemblies (94) on
DDEC fitting (93).
(12)
Connect vehicle harness connector
MC18 (92), engine harness connector (91)
and two injector harness connectors (90) to
ECM (39).