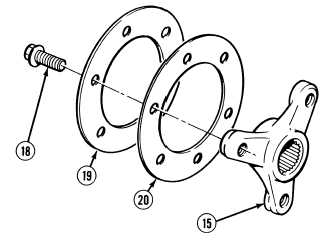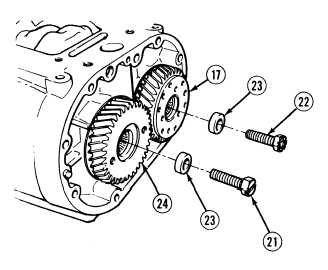 TM 9-2320-364-34-4
21-4     
21-2.  BLOWER ASSEMBLY REPAIR (CONT).
(13)
Remove three screws (18) and spacer
plates (19) and (20) from hub (15).
Discard screws.
Keep hands and fingers clear of
rotors.  If rotors turn, fingers
may get caught between rotors
and result in injury to personnel.
NOTE
Note location of slotted hex
screw to left hand helix gear on
left rotor.
(14)
Remove screws (21) and (22) and
washers (23) from right timing gear (17)
and left timing gear (24).