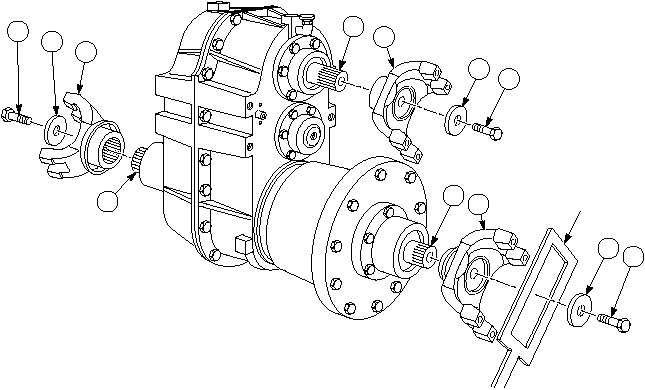 TM 9-2320-364-34-4
24-15
a.
Removal.
NOTE
·
This procedure describes removal of yokes from upper shaft assembly, front shaft
assembly and rear shaft assembly.
·
All three yokes are removed the same way.
·
Tag and mark yokes upon removal.
(1)
Using flange holder, remove screw (1) and washer (2) from shaft (3).
NOTE
If necessary, use only a soft hammer to remove yoke.
(2)
Remove yoke (4) from shaft (3).
1
2
4
3
4
2
1
3
4
2
1
FLANGE
HOLDER
UPPER
SHAFT
FRONT
SHAFT
3
REAR
SHAFT