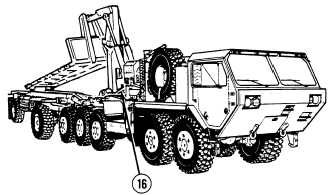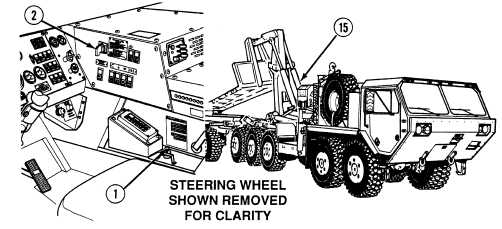 TM 9-2320-364-10
2-311
(33)
Move the joystick (1) to LOAD and hold in this position until main frame
cylinders (16) are fully retracted.
Engine speed must be at idle before using hydraulic selector
switch or damage to equipment may result.
(34)
Turn the hydraulic selector switch (2) to MAN H.A.
NOTE
Overload warning light will come on when hook arm
cylinders are fully extended or retracted and joystick is
being activated.
(35)
Hold the joystick (1) in LOAD position until the hook arm cylinders (15)
are fully retracted.