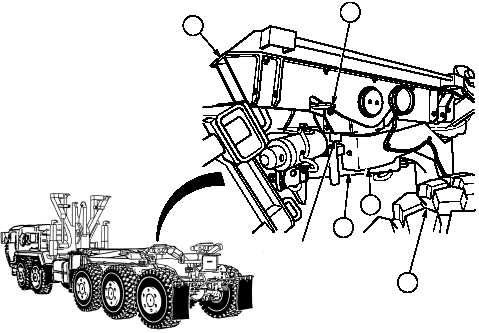 TM 9-2320-364-10
2-383
(7)
Repeat Steps (3) through (6) if flipper bracket and flipper bracket lock plate
are not completely engaged over pivot pin.
(8)
Repeat Steps (1) through (7) for right side flipper lock.
NOTE
There are two strut and slider assemblies.  Left side is
shown.
(9)
Pull down pivot lock pin handle (10) and rotate rear slider (11) over tire (12)
until pivot lock pin locks.
(10)
Lift rear of slider (11) and using handle (13) rotate slider arm (14) outward.
14
10
11
12
13
PIVOT LOCK
PIN