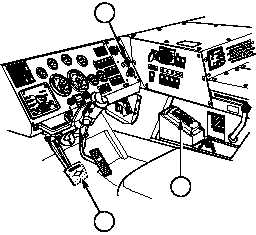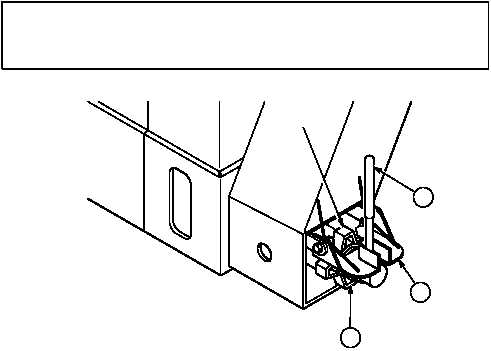 TM 9-2320-364-10
2-462     
2-34.  LOADING AND UNLOADING CONTAINER (72 INCHES
(183 CM) TALL) TO PLS TRUCK USING LIFTING
FRAME (LF) (CONT).
NOTE
Ensure tab on handnut faces up.
(37)
Lower handle lock plate (19) over lower container lock handle (20) and
handnut (25) tab.
(38)
Repeat Steps (35) through (37) for left side.
(39)
Set the transmission range selector (5) in Neutral (N), push in parking brake
knob (3) to release parking brakes and release service brake pedal (4).
STEERING
WHEEL SHOWN
REMOVED FOR CLARITY
3
4
5
19
20
25
TAB