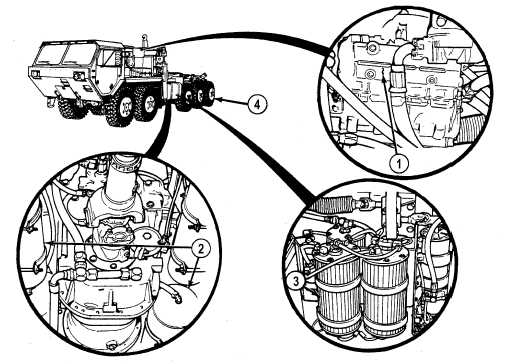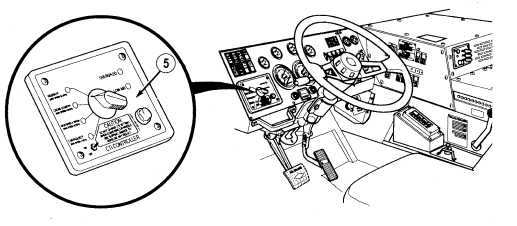 TM 9-2320-364-10
1-30     
1-16.  AIR SYSTEM (CONT).
b.
Air System.

The air system consists of an engine-driven air compressor (1) and
five air reservoirs (2).  The air dryer (3) removes dirt and moisture from pressurized air.
The brakes (4), CTIS and Axle No. 3 axle air suspension are operated by the air system.
c.
Central Tire Inflation System (CTIS).

The CTIS controller (5) is designed to
adjust the pressure of all ten tires on the truck and control axle lock-up for different
traction conditions.