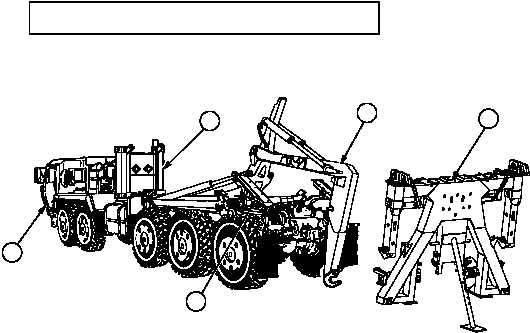 TM 9-2320-364-10
1-36     
1-20.  CONTAINER HANDLING UNIT (CHU).
a.
Container Handling Unit (CHU).  

CHU (1) utilizes the LHS (2) to load
and unload ISO containers onto the truck (3).  The CHU consists of a lifting frame
(4) which is hooked by the LHS and is attached to a ISO container.  The rear slider
assembly (5) guides the container onto the truck (3).  Operation between container
mode and flatrack is available.  Safety switches are installed to prevent opposing
operations.  Maximum permissible gross container weight is 35,000 lbs
(15,890 kg).
3
1
2
4
5