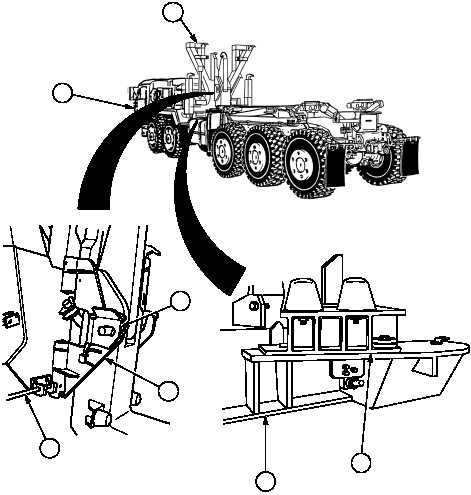 TM 9-2320-364-10
1-37
b.
Fixed Controls.   

CHU controls for stowing and unstowing lifting frame
(4) are located on both sides of truck (3).  Flipper lock pin handles (6) are located
on the lifting frame (4) and allow locking the flipper brackets (7) in open and
closed position.  Air control valves (8) located on front support assemblies (9)
rotate flipper brackets and flipper bracket lock plates (10) from the open and closed
position.
9
8
6
7
10
3
4