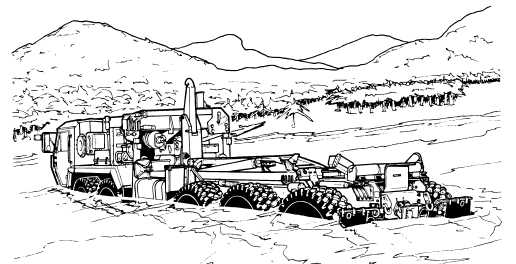 TM 9-2320-364-10
2-738     
2-53.  DEEP WATER FORDING.
Do not ford water unless depth is known.  Water deeper than
four ft. (1.2 m) may enter truck causing personnel injury
or equipment damage.
Ensure both cab floor drain caps are securely in place
before attempting to ford water.  Failure to comply may
result in damage to equipment.
(1)
Ensure depth of fording site is not more than four ft. (1.2 m).
(2)
Ensure bottom at fording site is firm enough that four ft. (1.2 m) maximum
fording depth will not be exceeded and truck will not become mired.
(3)
Stop truck at edge of water.
(4)
If brakes have been used heavily and are hot, allow drums and shoes to cool
before entering water if possible.
(5)
Ensure engine is operating correctly before entering water.