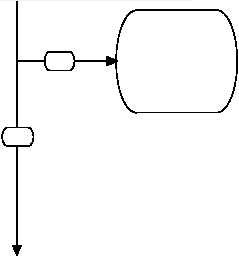 TM 9-2320-364-20-2
2-1080
1.  ENGINE OVERHEATS (WATER TEMP GAGE CONTINUOUSLY READS OVER
230

°

F (110

°

C) (CONT)).
7.
Replace water
temperature gage
(Para 7-65).
Verify repair, go to
Step 11 of this Fault.
YES
NO
Coolant hoses and clamps OK.
Radiator cooling fins OK.
Fan operates at low speed.
Fan operates at high speed.
Thermostat(s) OK.
Water temperature gage faulty.
Cooling assembly faulty.
Water temperature switch faulty.
Water temperature sensor
faulty.
KNOWN INFO
POSSIBLE PROBLEMS
TEST OPTIONS
REASON FOR QUESTION
Water temperature gage test.
STE/ICE-R #38.
A faulty water temperature gage
will indicate an incorrect
temperature.
Does water temperature gage
indicate the correct
temperature?