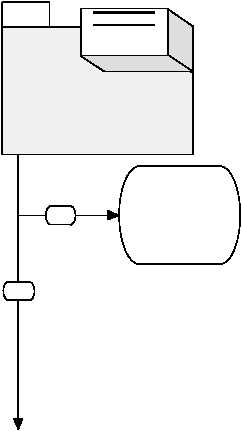 TM 9-2320-364-20-3
2-2162
12.  TIRES ON NO. 1 THROUGH NO. 5 AXLES DEFLATE UPON COMPLETION OF
ADJUSTMENT CYCLE (CONT).
3.
Are hoses from wheel hub to
wheel valve free from air
pressure?
Repair or replace
wheel valve (Para
13-11).  Verify repair,
go to Step 5 of this
Fault.
YES
NO
Inflates/deflates OK during
adjustment cycle.
Quick release valve OK.
KNOWN INFO
POSSIBLE PROBLEMS
TEST OPTIONS
REASON FOR QUESTION
Audible inspection.
If there is supply pressure in
the suply lines when CTIS is
not adjusting tire pressures, the
wheel valve is faulty.
WARNING
Wheel valve faulty.
CTIS tire air lines faulty.
Wheel tire assembly, hoses
or valve stem faulty.
Read   WARNING
on Page 2-2163