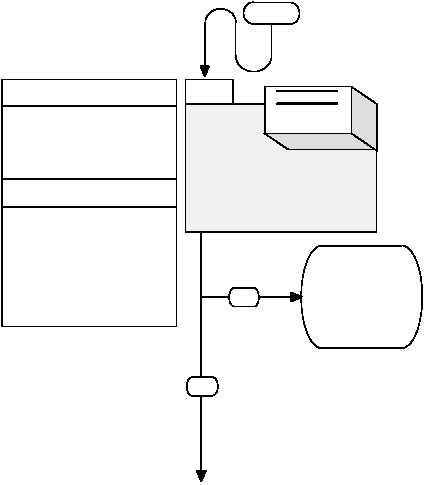 TM 9-2320-364-20-3
2-1916
1.  ONE TIRE WILL NOT INFLATE OR DEFLATE.
INITIAL SETUP
1.
Are CTIS air lines from wheel
hub to wheel valve free of
damage, crimps or leaks and
are fittings free of leaks?
Tighten loose fittings,
replace lines
(Para 13-6 and
schematic Fig 2-49).
Verify repair, go to
Step 6 of this Fault.
START
YES
NO
Air system is OK.
CTIS is OK.
CTIS air lines and fittings
from axle manifold to axle
spindle OK.
CTIS air lines and fittings from
wheel hub to wheel valve
faulty.
CTIS air lines and fitting from
wheel valve to tire assembly
faulty.
Wheel valve leaking.
Wheel valve faulty.
Wheel/Tire assembly faulty.
KNOWN INFO
POSSIBLE PROBLEMS
TEST OPTIONS
REASON FOR QUESTION
Audible inspection.
Visual inspection.
If air lines or fittings are faulty,
tire will not inflate or deflate
properly.
2-26.  CENTRAL TIRE INFLATION SYSTEM (CTIS) TROUBLESHOOTING (CONT).
Tools and Special Tools
Tool Kit, General Mechanic's:  Automotive
(Item 74, Appendix G)
Goggles, Industrial (Item 30, Appendix G)
Personnel Required
Two
Equipment Condition
Engine OFF, (TM 9-2320-364-10
Parking brake applied, (TM 9-2320-364-10)
Wheels chocked, (TM 9-2320-364-10)
CTIS turned on, (TM 9-2320-364-10)
References
TM 9-2320-364-10
WARNING
Materials/Parts
Solution, Soap (Item 86, Appendix C)
NOTE
Soap and water solution can be used to visually check for leaks.
Read   WARNING
on Page 2-1917