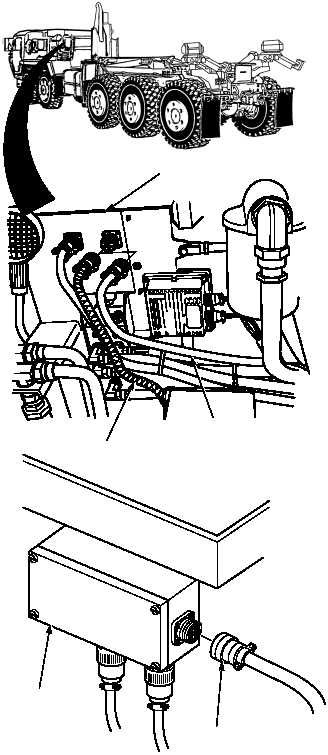 TM 9-2320-364-20-4
2-3141
JUMPER HARNESS TEST
(1)   Disconnect jumper harness
connector MC85 from LHS control box.
(2)   Disconnect connector MC82A from
CHU control box and connect to LHS
control box.
(3)   Cycle LHS (TM 9-2320-364-10).
(4)   Does main frame unload properly?
(a)   If operation is correct, perform step
(5) and (6) below.
(b)   If main frame does not unload
properly, Fault is within LHS system.
Perform step (5) and (6) below then
go to Load Handling System (LHS)
Troubleshooting.
(5)   Disconnect MC82A from LHS control
box and hook up to CHU control box.
(6)   Connect jumper harness MC85 to
LHS control box.
LHS CONTROL
BOX
CHU CONTROL
BOX
CONNECTOR
MC85
CONNECTOR
MC82A
CONNECTOR
MC82A