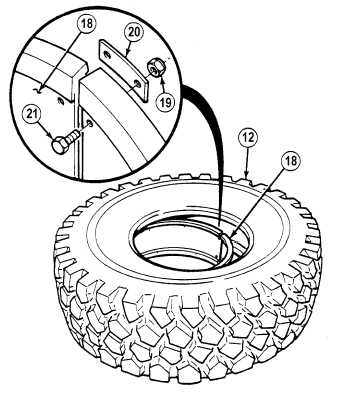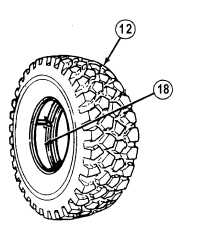 TM 9-2320-364-20-5
13-8     
13-2.  WHEEL/TIRE ASSEMBLY REPAIR (CONT).
(3)
Align both ends of bead lock (18) and install
two plates (20) on bead lock (18) with four
screws (21) and locknuts (19).
(4)
With the aid of an assistant, position bead
lock (18) in tire (12) by rolling tire until
bead lock has centered properly.