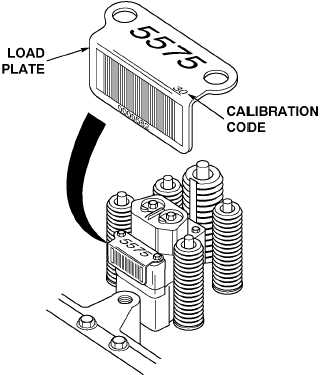 TM 9-2320-364-34-2
4-8     
4-2.  FUEL INJECTOR REPAIR (CONT).
(2)
Turn ignition to ON position without
running engine.
(3)
From "DDEC III Select Menu," select
[ENGINE] and press ENTER key.
NOTE
Refer to Table 4-1, Fuel Injector
Calibration Sequence.
(4)
Scroll to "FUEL INJECTOR INFO" and
press ENTER.
(5)
Scroll to "CAL UPDATE" and press
ENTER.
(6)
From "CAL UPDATE" select [VIEW] and
press ENTER.
NOTE
Injector calibration codes and bar
codes may be missing on
early-production DDEC
replacement injectors.  The
DDEC III calibration code for
these injectors is "01".
(7)
Compare calibration code(s) shown on
display with two-digit calibration code(s) on
replaced injector(s).  If no changes are
required, press FUNCTION key, turn off
ignition, and disconnect DDR.
(8)
If any calibration code on display is different from calibration code on replaced injector for that cylinder,
press FUNCTION to return to "CAL UPDATE" menu.
(9)
From "CAL UPDATE" select [UPDATE] and press ENTER.
(10)
Type four-digit "Update Injector Calibration" password for DDR and press ENTER.  This feature is not
password protected, type "0000" and press ENTER.
(11)
An information message will appear telling you to use UP and DOWN arrow keys to select FUNCTION,
LEFT, and RIGHT arrow keys to change option, and TYPE # (injector calibration code).  Press ENTER.
(12)
An asterisk (*) will highlight first cylinder number in list.  Scroll to cylinder requiring change and type in
new two-digit injector calibration code number.  Press ENTER.
NOTE
ENTER key must be pressed before DDR will allow selection of another cylinder number.
(13)
When all cylinders have been updated with required calibration code numbers, press FUNCTION key.
NOTE
Engine may be started immediately after inputting injector calibration data.
(14)
Select [YES] from display and press ENTER to reprogram ECM with revised injector calibration codes.