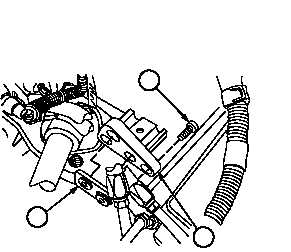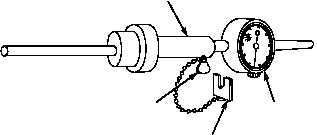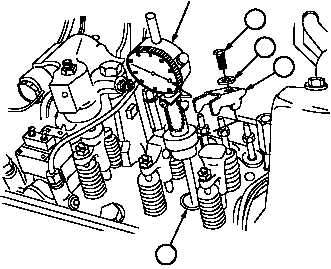 TM 9-2320-364-34-2
6-79
b.
Installation/Adjustment.
NOTE
If mounting bracket was not
removed, go to Step (16).
(1)
Install bracket (10) on front end plate (12)
with two sockethead screws (11).  Do not
tighten.
Ensure spacer is installed
between dial indicator and top of
holder.  Failure to comply may
result in damage to dial indicator
if piston is already at top of travel
when tool is installed.
(2)
Install slotted spacer between dial indicator
and top of holder.  Tighten thumbscrew.
(3)
Install timing tool in injector bore (13)
with clamp (14), washer (15) and screw
(16).  Torque to 240-300 lb-in (27-34 N.m).
12
10
11
HOLDER
DIAL
INDICATOR
SLOTTED
SPACER
THUMBSCREW
16
15
14
13
TIMING TOOL